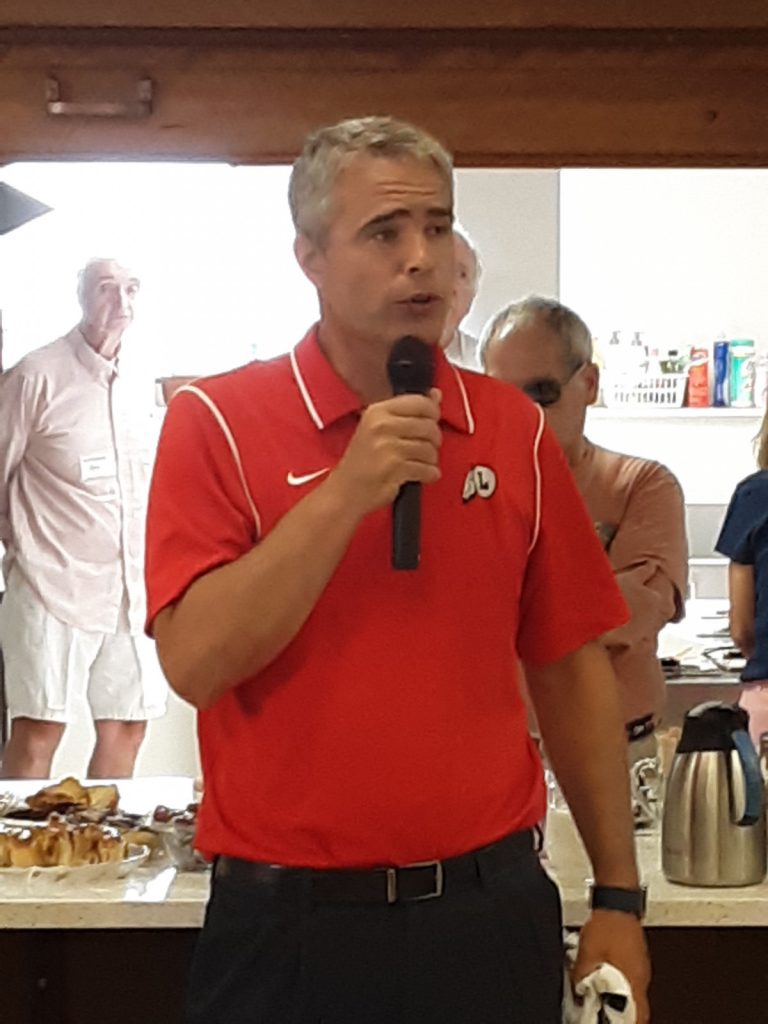 The Laconia School District has always been a huge supporter of the GOT LUNCH! Laconia program.  Every year of the program, each of Laconia School Superintendents has visited one of the distribution sessions to thank the volunteers and express how important the program is to the children.
This year Laconia's new Superintendent, Steve Tucker, accompanied by School Board Chairman Mal Murray attended and helped pack bags of healthy groceries for over 440 children.   
Superintendent Tucker's presence at GOT LUNCH! Laconia, on his very first day on the job, demonstrates his commitment to the children and families of this community. He shared with the approximately 75 volunteers present the importance of supporting the many children in this community that experience food insecurity. Mr.Tucker said that no child in this community should go to bed hungry, and GOT LUNCH! Laconia is an amazing community program filling that important need.

GOT LUNCH! Laconia Recognized at The Spirit of New Hampshire Volunteer Awards.
Children and families of Laconia, as well as the hundreds of volunteers and supporters of GOT LUNCH! Laconia, know what a great program GOT LUNCH! Laconia is.  In the 8 years of the program, children have received enough healthy groceries to make over 150,000 lunches!
GOT LUNCH! Laconia volunteers received a Group Service Award. Last summer alone GOT LUNCH! Laconia had over 240 volunteers. Boy Scouts, children, teachers, parents, students and senior citizens all work together to make this amazing program work. With the tireless effort of many In 2018 GOT LUNCH! Laconia fed 541 children for the 11 weeks of the summer.
The Advisory Board, which is a five-person team; Dave Barth, Sandy Brallier, Stan Brallier, Paula Gile, and Linda Tunnicliffe received an Outstanding Service Award for all they do to coordinate this amazing community collaborative.
Pictured below: 2018 Volunteers on a Monday morning in July getting ready to pack the bags to go out to the children